"Oopsadazee" is the sixth Hooley Dooleys video. It was released in 2002.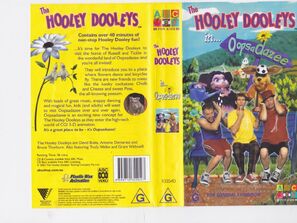 Song List
Edit
Look Up
Into The Magic
Energy
Goodie Goodie
Tickle's Garden
Oopsadazee!
Un Deux Trois 1,2,3
Breathing In
Balloon
Wipe Your Feet
Noodle
Telephone
Let's See
Russell's Unwell
Ready For Work
Grumpy
How Clever
Oopsadazee (Reprise)
The Hooley DooleysEdit
Characters VoicesEdit
Watch Full Video!
Edit